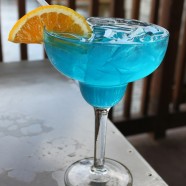 Jul

15
Tags
Related Posts
Share This
Episode 30: Solo Dining Tips
Podcast: Play in new window | Download
Welcome to Episode 30: Tips for Solo Disney Dining
What's It About?
In this podcast AJ is all alone…and talking about solo dining at Disney parks and resorts!
I don't know about you, but when I get to spend an unfettered solo day in Disney World or Disneyland, I find it to be very relaxing and super fun! Getting to make all my own decisions, not having to worry about who needs a diaper change or who has to go potty or who wants to ride Space Mountain AGAIN…it's awesome!
In this podcast, I give you my top tips for dining solo in Disney World and Disneyland, how to treat yourself when you have the chance, and how to be more comfortable about dining solo if you're not used to doing it.
Besides the fact that you have to listen to my voice drone on and on with no reprieve, it's a pretty good podcast packed with helpful info if you happen to find yourself solo at the parks while you're in Orlando or Anaheim for a business conference or for any other reason!
Want more DFB? Order the DFB Guide to Walt Disney World® Dining 2016 edition today for $4 off using code HAPPYPLACE! Visit DFBStore.com to order your must-have DFB guidebooks! Plus, follow Disney Food Blog on Instagram for your daily dose of Disney food deliciousness!
Thanks for listening! Please rate and review the podcast on iTunes and leave your comments below!