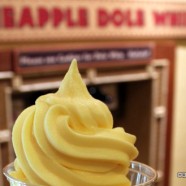 Apr

08
Tags
Related Posts
Share This
Episode 20: Disney Trip Traditions
Podcast: Play in new window | Download
Welcome to the 20th episode of the DFB Podcast!
About a year ago, we wrote about first-day traditions at Walt Disney World. We had so much fun reading your responses about what YOU love to do on your first Disney day that we wanted to dedicate an ENTIRE podcast to the subject! So think about it: What's your first-day Disney tradition?
In this episode we cover the latest Disney Food News. Then, AJ and Brad share their first-day traditions at both Walt Disney World and Disneyland; answer some listener questions, and finally, unveil a new trivia question and reveal the answer to the Episode 19 trivia question!
LISTENER QUESTIONS
Listen in to find out the answers to these great questions!
Jenny Y.: I'm going to Disney World for the first time with my "I'm 39 again" parents. Do you have any good ideas for meals for them? Maybe a romantic meal for them to go to alone?
Meeter J.: You talk a lot about restaurants in the resorts, but what are your favorite restaurants in the parks?
Got a question? Send it to [email protected] with "PODCAST" in the subject line.
TRIVIA
This podcast's trivia question: Name two restaurants in Disney World that currently have volcanoes as part of their themeing.
Send your answer to [email protected] with "trivia" in the subject line to be entered to win a Disney Food Blog Dining Guide e-Book of your choice!
More cool stuff: Order the 2014 DFB Guide to Walt Disney World® Dining today for just $18.95! Visit DFBStore.com to order your 2014 edition! Plus, follow Disney Food Blog on Instagram for your daily dose of Disney food porn. (:
Thanks for listening! Please rate and review the podcast on iTunes and leave your comments below!