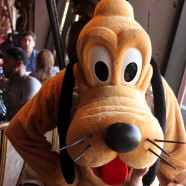 Nov

02
Tags
Related Posts
Share This
Episode 25: Dining With Kids in Disney Part 1
Podcast: Play in new window | Download
We are back with Episode 25 of the DFB Podcast and it's time to talk about dining with kids at Disney World and Disneyland!
What's It About?
In this episode AJ and Brad talk kids! We're pretty sure we're going to have about seven thousand podcasts about dining with your kids in the parks and resorts, but here's our first crack at it…and it's a doozy!
Dive in and listen as the hosts discuss licking or not licking the mashed potato spoon at buffets, why you want to go to Coral Reef with your kids, how to make sure you have the best character meal experience you possibly can, and more in Episode 25 of the DFB Podcast!
FYI — be prepared for explicit language!! Brad says H-E-Double-Hockey-Sticks in this episode!! It's getting crazy up in here!
Want more DFB? Order the DFB Guide to Walt Disney World® Dining today for just $18.95! Visit DFBStore.com to order your must-have DFB guidebooks! Plus, follow Disney Food Blog on Instagram for your daily dose of Disney food deliciousness!
Thanks for listening! Please rate and review the podcast on iTunes and leave your comments below!